The World Bank and the Ministry of Finance Japan co-organized a technical briefing for Japanese insurance industry on the Southeast Asia Disaster Risk Insurance Facility (SEADRIF). The objectives of the session were to share the scope and progress on SEADRIF, as well as to receive feedback from insurance experts on (i) the structure of the facility; (ii) the SEADRIF flood risk assessment model, and (iii) the proposed insurance product design. The briefing also included a brainstorming session with the insurance industry with the aim to identify potential challenges and bottlenecks to improve disaster risk finance and insurance for public assets in ASEAN countries.
SEADRIF is a platform for ASEAN countries to access disaster risk financing solutions and increase financial resilience to climate and disaster risks. SEADRIF provides ASEAN countries with advisory and financial services for post disaster rapid financing to reduce their impact on people and their livelihoods.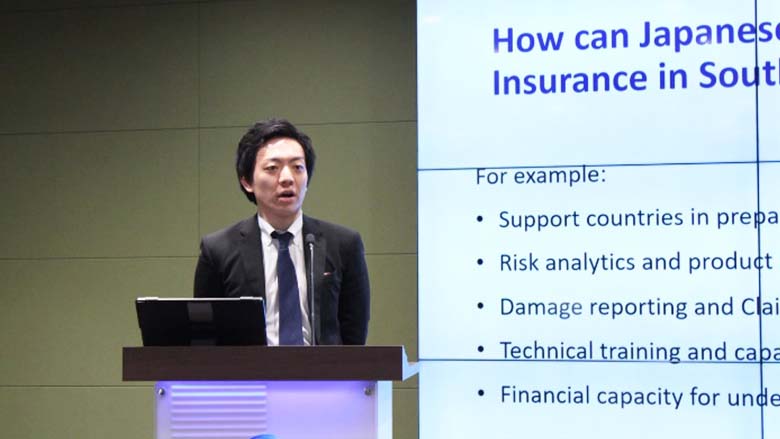 Photo: Mr. Yuki Araki, Deputy Director, Regional Financial Cooperation Division, International Bureau, Ministry of Finance Japan, closing the technical briefing, emphasizing the importance of the continued discussion with Japanese insurance companies on SEADRIF.
In December 2018, Cambodia, Indonesia, Lao PDR, Myanmar, Singapore, and Japan agreed to establish SEADRIF as a trust to own a general insurance company in Singapore. The first financial solution developed by SEADRIF is a regional catastrophe risk pool especially for flood risks developed by and for Cambodia, Lao PDR, and Myanmar with technical assistance from the World Bank Disaster Risk Financing & Insurance Program (DRFIP). SEADRIF is also planning to provide financial solutions to other middle-income ASEAN countries such as Indonesia, which are now developing or enhancing insurance arrangement for public assets.
Sixteen professionals from leading insurance companies in Japan participated in the session, sharing their experiences and expertise on delivering disaster risk insurance products.  Through engaging discussions, various opportunities and challenges were identified to advance this very innovative initiative.  The participants agreed to continue the dialogue to contribute to designing new tools and approaches for making innovative disaster risk finance products available in ASEAN countries.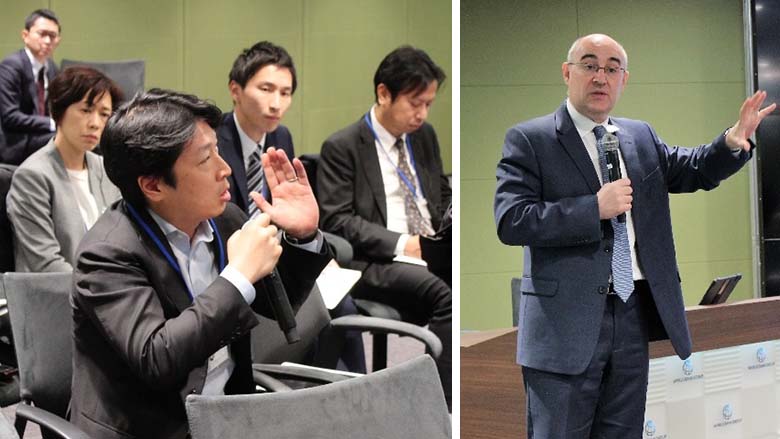 Photo: Active discussions from the Participants and the World Bank.