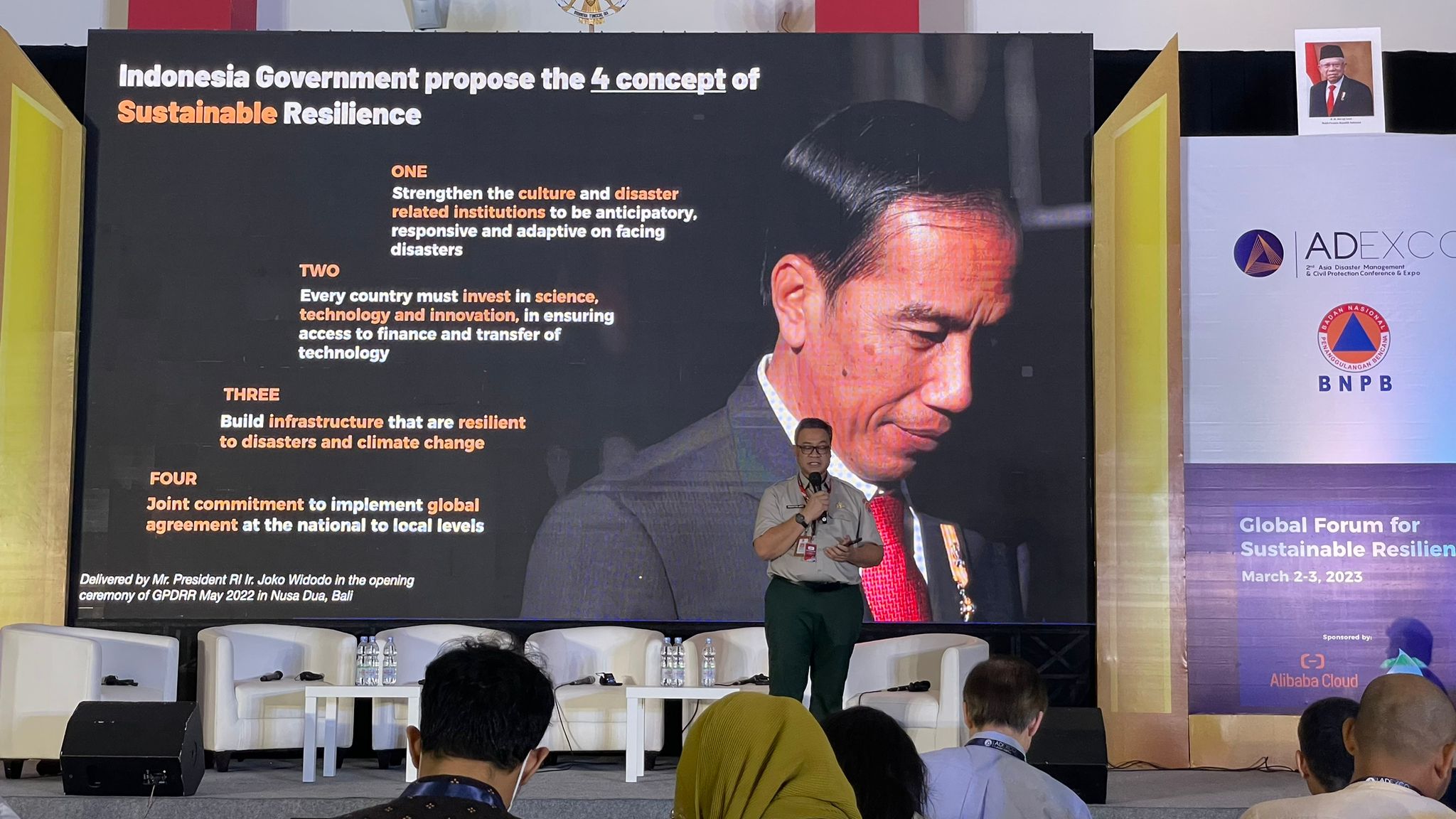 Mr. Dylan Bryant, Insurance Management Advisor, SEADRIF Insurance Company, representing SEADRIF spoke at the Global Forum for Sustainable Resilience (GFSR) on  3 March in Jakarta. Dylan was joined by a panel of experts across sectors to share insights and experiences in the importance of investment in disaster risk reduction and preparedness. Disaster sustainable resilience is a no-regret investment that adds value to development endeavors and, at the same time, protects lives and livelihoods.
Jointly convened by The Indonesian National Disaster Management Authority (BNPB) and Expoindo Kayanna Mandiri (EKM), the GFSR is being organized under the theme of 'Reinforce Our Future for Sustainable Resilience.' It is a part of the 2nd Asia Disaster Management and Civil Protection Expo and Conference (ADEXCO).
The President of The Republic of Indonesia, Mr. Ir. Joko Widodo, set forth a new proposition "Sustainable Resilience" at the 7th session of The Global Platform for Disaster Risk Reduction, held alongside with the1st ADEXCO in Bali last year (https://www.adexco.id/). The four concepts of Sustainable Resilience are:
Strengthen the culture and disaster related institutions to be anticipatory, responsive and adaptive on facing disasters

Every country must invest in science, technology and innovation, in ensuring access to finance and transfer of technology

Build infrastructure that are resilient to disasters and climate change

Joint commitment to implement global agreement at the national to local level
We welcome increased leadership from Indonesia in Disaster Sustainable Resilience. And look forward to support governments of Indonesia and other SEADRIF member countries in strengthening financial resilience against climate shocks and disasters.