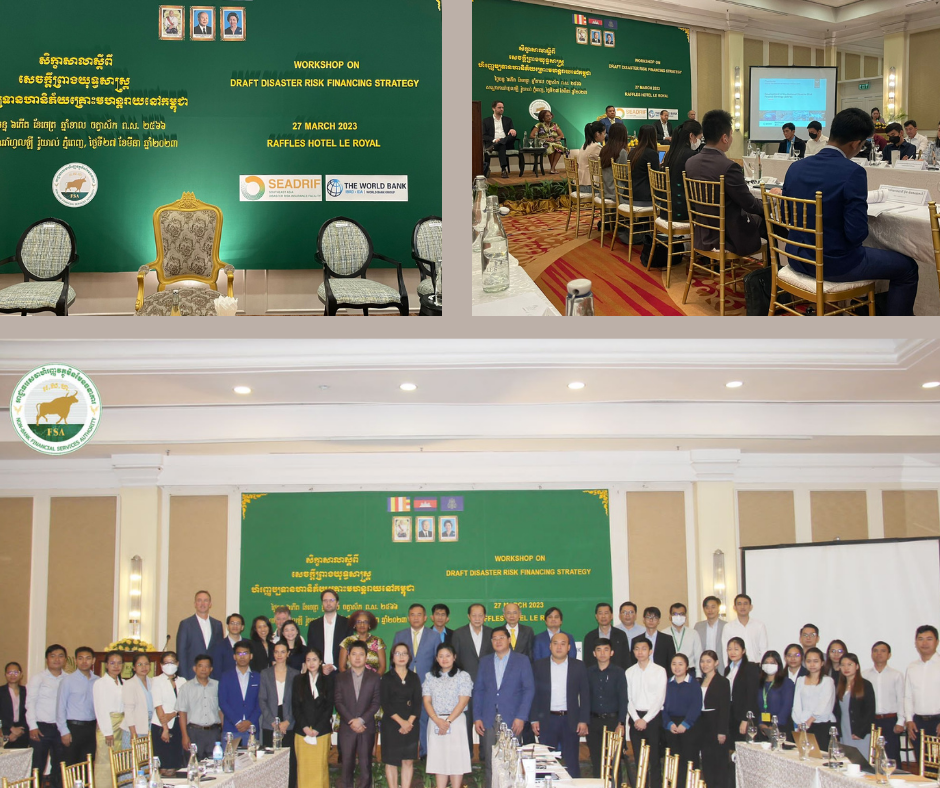 The Non-Bank Financial Services Authority (FSA) of the Cambodian Government hosted a Consultation Workshop on Disaster Financial Risk Strategy on 27 March 2023.  The event was attended by leaders in relevant Line Ministries, as well as partners from The World Bank and SEADRIF Insurance Company.
Dr. Som Phay, Deputy Secretary General of the General Secretariat of the FSA, opened the event with a welcome speech, followed by Mrs. Maryam Salim, the World Bank Country Manager. H.E. Mey Vann, Secretary of State of the Ministry of Economy and Finance and Secretary General of the General Secretariat of FSA, delivered the opening remarks. The leaders acknowledged the progress made in Disaster Risk Financing (DRF) in Cambodia and emphasized the increasing urgency of closing the protection gap against climate risks and disasters. The DRF strategy is a critical step towards achieving this goal, requiring collaboration and contribution from Line Ministries, Governmental Agencies, and internal and external stakeholders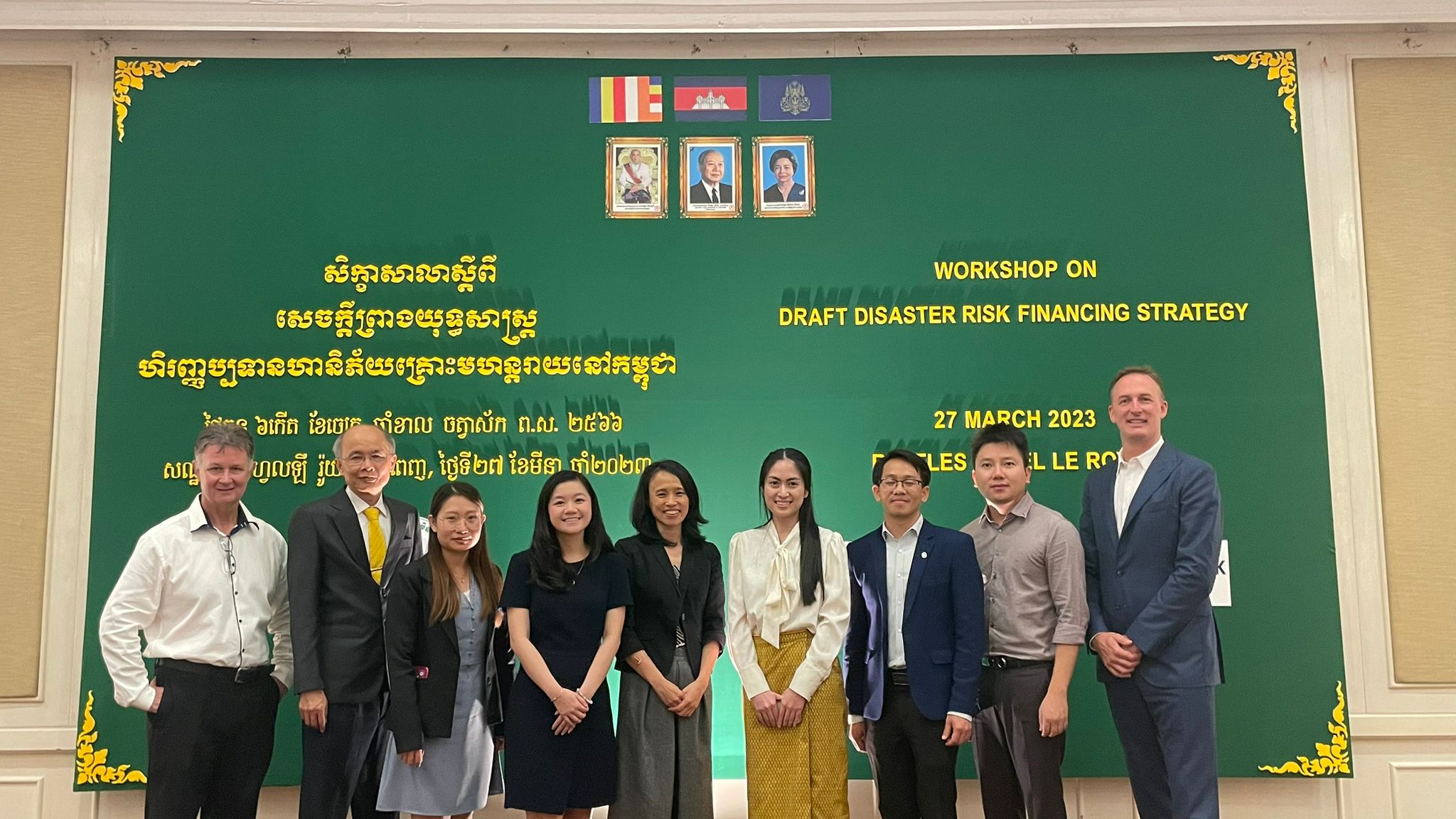 As a founding member of SEADRIF, the Cambodian Government understands the value of knowledge and experience sharing among member countries.  Mr. Somxay Keovandy from Lao PDR MOF and Ms. Shannen Nicole Chua from the Philippines Treasury Bureau were invited to Phnom Penh to share their experiences in designing and implementing national disaster risk financing strategies during the workshop. Their valuable insights were carefully considered by all participants, providing food for thought for subsequent discussions on strengthening the Draft DRFS of Cambodia.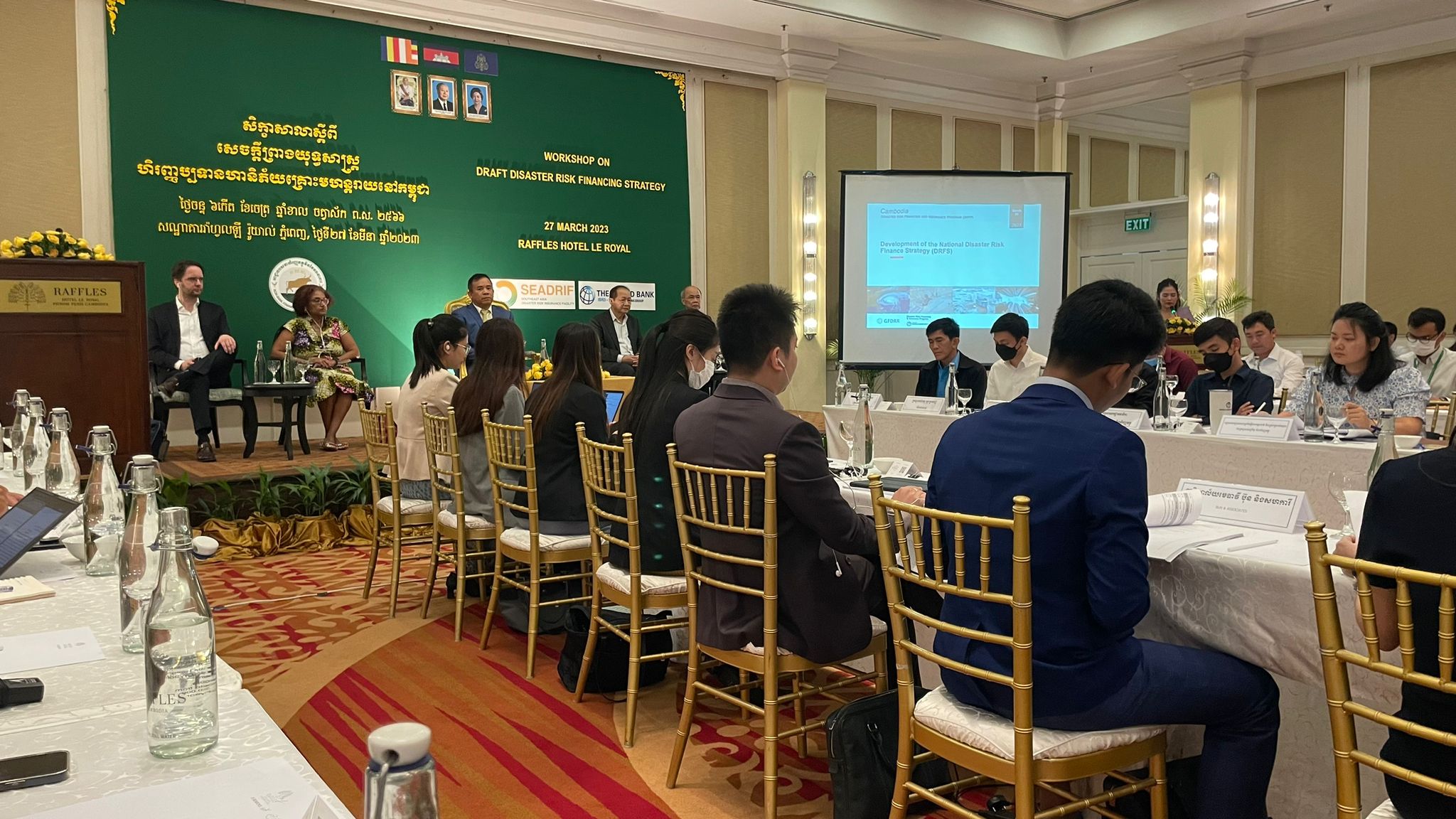 SEADRIF Insurance Company's representative, Mr. Dylan Bryant, participated in the workshop and commended the significant progress made by the Cambodian Government.  He expressed the Company's eagerness to support.  "We look forward to working together with the Cambodian Government to strengthen its financial resilience again climate risks." remarked Dylan.