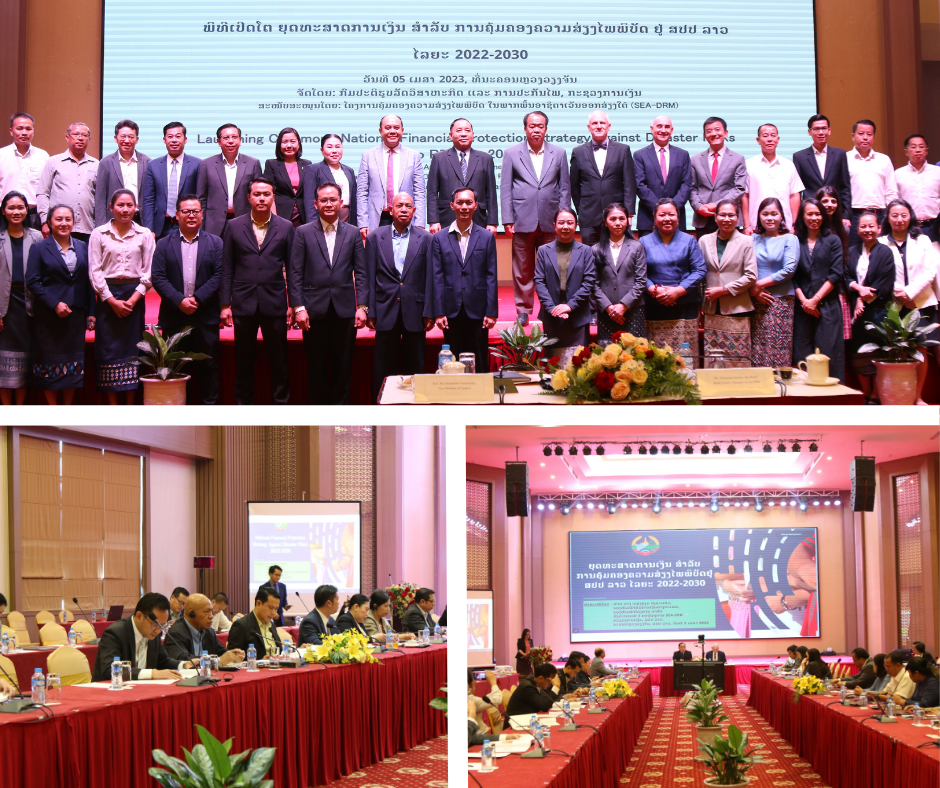 Congratulations to Lao PDR government, Ministry of Finance, for launching the National Financial Protection Strategy against Disaster Risks on 5 April 2023.

The ceremony event was opened by the H.E. Mr. Bounpone Vannachith, Vice Minister of Finance, and Mr. Alexander Kramer, the World Bank Country Manager to Lao PDR.
 
Ms. Phengkhiem Xayakeo, Deputy Director General of External Finance Department, presented the strategy plan eloquently. The strategic plan will provide guidance in addressing gaps in the financial management system and mobilization of funds for climate and disaster risk management, by setting out appropriate implementation measures to achieve the national goals set for 2030.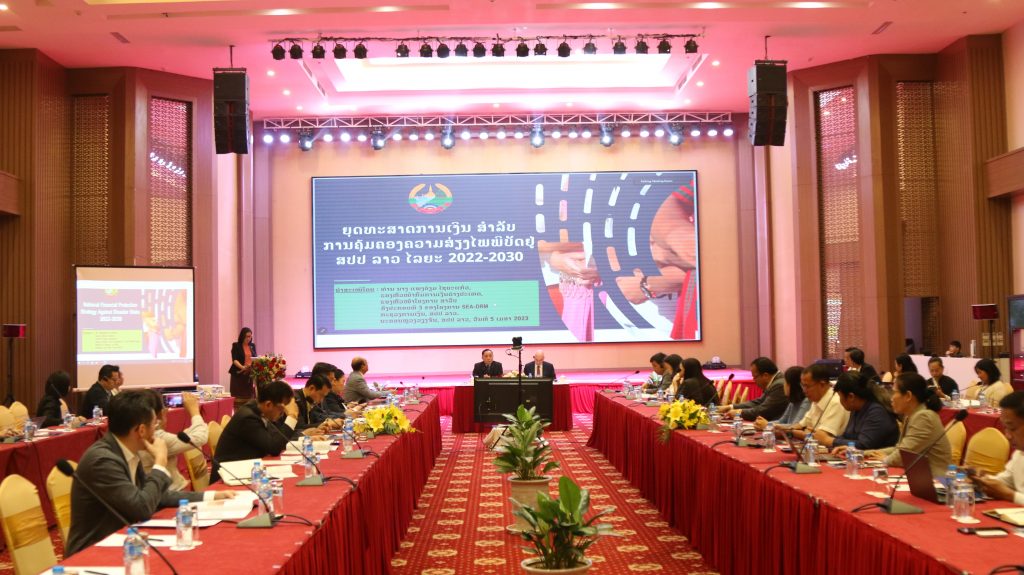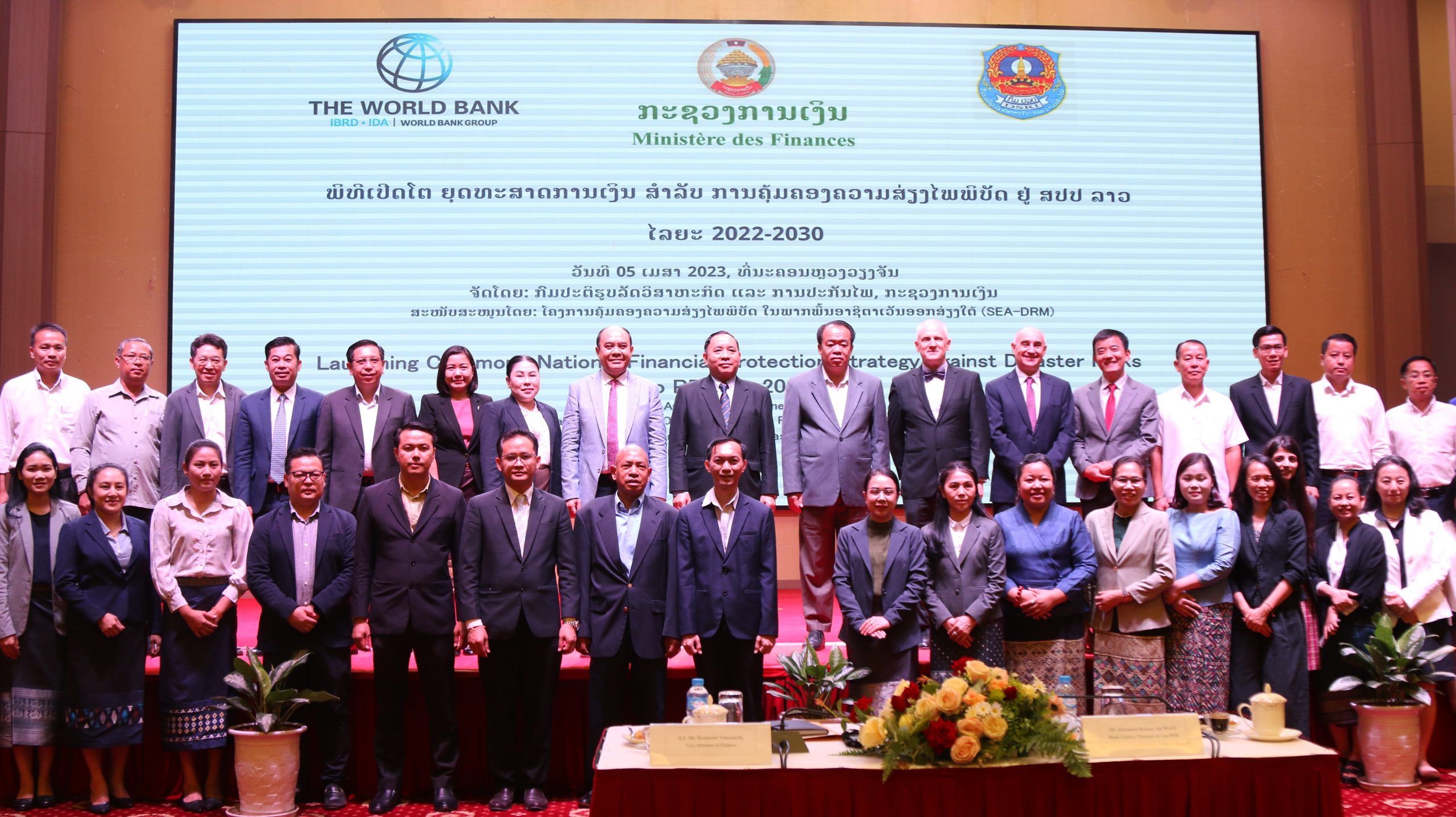 The active participations at the Q&A session from all relevant Line Ministries, illustrated that Disaster Risks Financing and Insurance have gained significant attention.  In his closing remarks, the H.E. Mr. Bounpone Vannachith, Vice Minister of Finance urged all Line Ministers to build uniform understanding among stakeholders on Disaster Risks Management and Financing, among all levels from household to central level, across provincial level and government partners.  All governments shall work together to ensure effective implementation of the national financial protection strategy.
This strategy plan is a milestone.  It requires political leadership and technical expertise.  Lao PDR has demonstrated they have both. 
 
Lao PDR is a founding member of SEADRIF, and the policyholder of SEADRIF Insurance's first product.  SEADRIF and SEADRIF Insurance Company, the World Bank, together with our partners are committed to assist Lao PDR in building a more sustainable and resilience future.