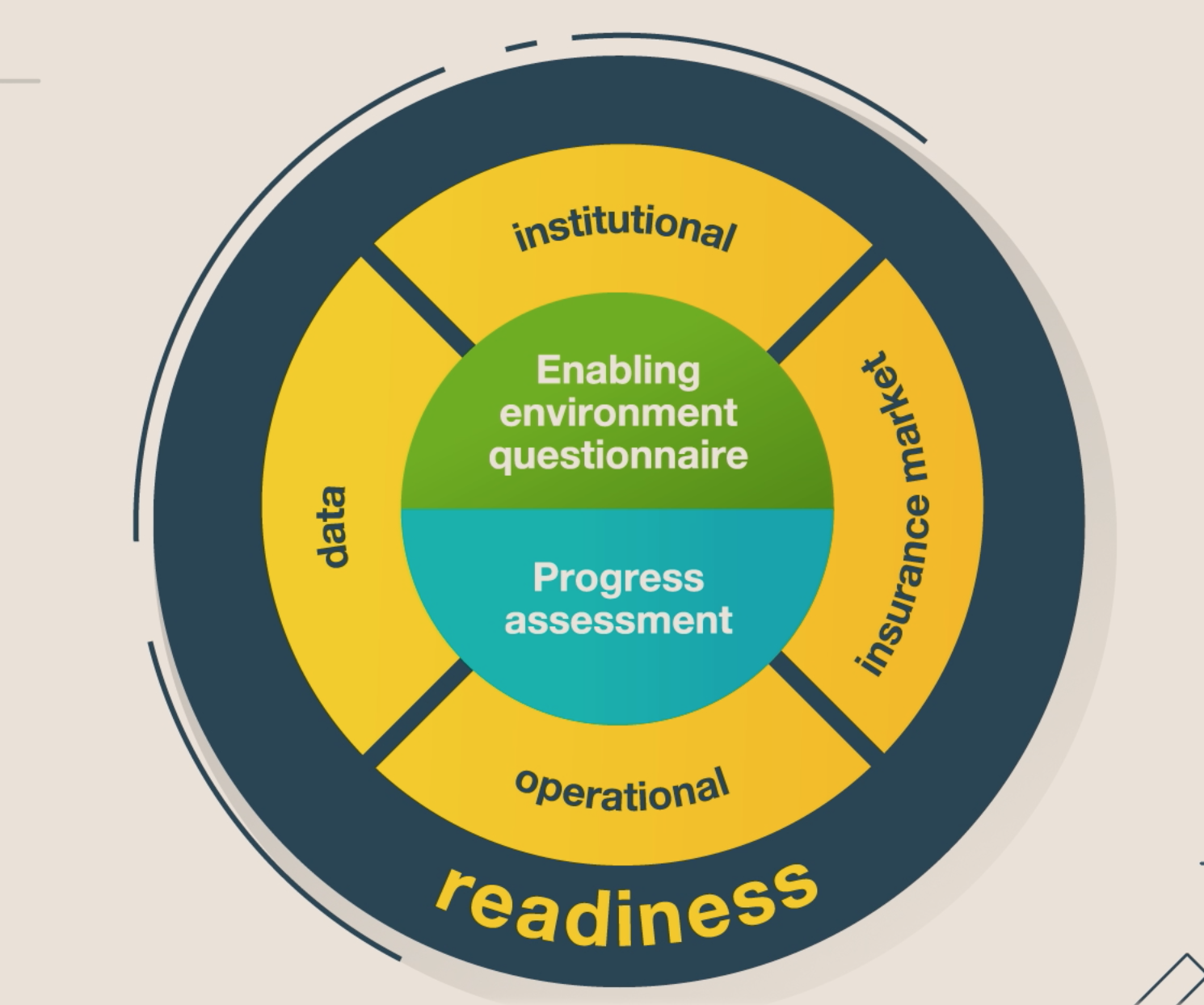 ASEAN countries are some of the most exposed to disasters and climate change globally and are investing rapidly in new public infrastructure.  The greatest loss from these disasters is often public assets, most uninsured or underinsured. The absence of immediate funds to rebuild or repair results in slow recovery, impacting economies and the livelihoods of countless citizens. Central governments often bear the brunt of the costs of disasters.
ASEAN countries are increasingly aware of the need to strengthen the financial protection of public assets. Many governments have made advances in recent years towards putting financial protection for public assets in place.
To support the planning efforts of the SEADRIF member countries, the World Bank developed the Enabling Environment and Progress Assessment (EEPA) tool under the Technical Services Support Program (TSSP) for the financial protection of public assets.
The EEPA tool comprises of two parts.  It is organized around four pillars, institutional readiness, data readiness, operational readiness and insurance market readiness.
The first part of the tool is a comprehensive questionnaire that takes stock of the existing enabling environment for supporting a fit for purpose public assets insurance program.
The second part is the progress assessment. This part allows countries to develop a roadmap for future work on public assets by offering views on the current state of the country's program and expressing a future level of aspiration across activities outlined under the four pillars.
Indonesia is the first SEADRIF member to have piloted this tool, and it is currently developing its roadmap and future priorities for its public assets financial protection program. The country is prioritizing activities to be undertaken in the next 3-5 years and identify areas where targeted technical support is needed.  These strategic decisions are instrumental to building financial resilience and protecting public assets in ever increasing threats from natural disasters.
SEADRIF and the World Bank team have created a 3-min case study video introducing the EEPA tool and featuring the experience of the Government of Indonesia (GOI).  The GOI offered advice for other member countries interested in using the EEPA tool for their financial protection of public assets endeavors.  Please watch below.
The EEPA tool helps countries assess their current status regarding the financial protection of public assets and define their aspirations and priorities for the future. To find out more and have a preview of the EEPA tool, please contact SEADRIF (email: [email protected])